In 2020, I seldom go out because of the epidemic. Isolation experience has ensured my physical health but at the same time, it has had a great impact on my mental part. So I started to observe and record the fantasies in my mind. Some unconscious images appeared in my head, sometimes they were narrative, and sometimes they were just fragments.

Under isolation, people reduce their social interactions and have more time than before to get close to and feel the inner activities of themselves. In my opinion, being alone is a process of constantly approaching the subconscious."Immersive daydreaming" is a psychological phenomenon caused by trauma in reality or unsatisfied emotional needs. This common but often overlooked inner activity is not only my unique experience but also the collective response of human beings to the external environment.

In addition to human beings, rabbit heads often appear in my paintings. For me, rabbits have a multi-faceted image, and each of its impressions has a kind of opposition and contradiction. Just like our complex subconscious world, there are countless fantasies in it, and they are a kind of private experience that cannot be described with languages.

In this series, I didn't use any painting skills, nor did I make complicated drafts in advance. Instead, I hope that those images can appear unconsciously so that the emotions contained in them can be truly recorded.








1/14
50*65cm
oil on canvas paper






2/14
50*65cm
oil on canvas paper






3/14
50*65cm
oil on canvas paper






4/14
50*65cm
oil on canvas paper






5/14
50*65cm
oil on canvas paper






6/14
50*65cm
oil on canvas paper






7/14
50*65cm
oil on canvas paper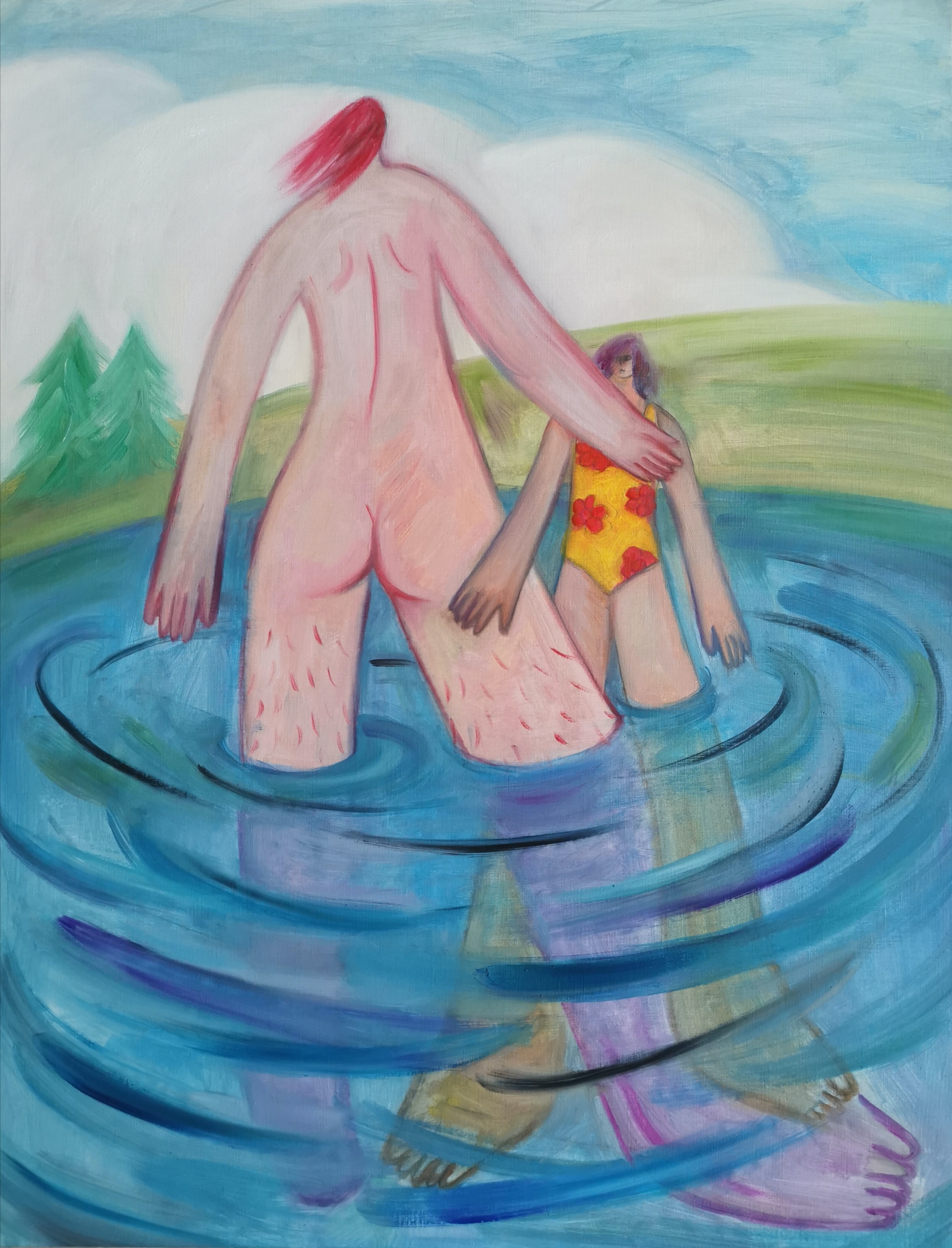 8/14
50*65cm
oil on canvas paper






9/14
50*65cm
oil on canvas paper






10/14
50*65cm
oil on canvas paper






11/14
50*65cm
oil on canvas paper






12/14
50*65cm
oil on canvas paper






13/14
50*65cm
oil on canvas paper






14/14
50*65cm
oil on canvas paper